Archive for the 'kino' Category
Today marks 20 years since the Soviet army began withdrawing from Afghanistan.
Plus ça change, you could say. It's not an anniversary I'm seeing flagged up in the media today. But then, we're used to wandering the road less travelled over here at the Knackered Hack – if not completely untravelled.
Crucial to the mounting tide of pressure that led to Soviet withdrawal was an opening up of the culture that started in early Spring 1986 when I visited Leningrad and met Kino's Viktor Tsoi (whom I snapped this picture of while he tuned up at a small concert in April '86).
The song Peremen (or Changes) was an important anthem for that period, and perhaps Tsoi's most recognized contribution to the tectonic shift in our geo-politics of the past two decades. It appeared to help mobilize Soviet youth culture toward a more democratic and uncertain future, even though accounts suggest that this was not Tsoi's direct intention.
I've been very much taken with the following video of the song. The visuals aren't of Viktor, of course, but this is nonetheless a powerful interpretation. I don't know if he is using any recognised sign language (can anybody illuminate me?) but it certainly conveys something forcefully, whatever that something is. This was, incidentally, used as the soundtrack for a DIY, low-budget yet critically-acclaimed Russian film Dust (2005). I've not seen it, but this review sounds compelling if you are an art-house type.
Donate and help me buy back my Fender ('About' tells you why)
Tags:
Afghanistan
,
Dust
,
kino
,
Leningrad
,
Peremen
,
Soviet Union
,
Viktor Tsoi
Filed under: celebrities, kino, life the universe and everything, music
|
Comments
3
For those anxious for more Kino to justify my pathetic plea to help recover that lost guitar, something to keep you going till I get more of a handle on all that material.
This was about as close as I got to Viktor Tsoi: too close, as you can see, for my camera to focus on him properly. As Iwan pointed out a good resource that archives a lot of the tracks online, here is some music to finish off the long Easter weekend (in the UK at least). Ironically entitled Poslednyi Geroi (The Last Hero), it was my favourite track from the album Noch' (Night), released shortly after I met Viktor, Yuri etc.
I have not had time to select a good translation — that will remain a work-in-progress. As there is a lot of music I enjoy in English without understanding the words (even as a native English speaker) and I was singing uncomprehendingly in Latin over the weekend, I hope you won't mind too much.
The Last Hero, Kino – Press Play
Donate and help me buy back my Fender ('About' tells you why)
Tags:
kino
,
Viktor Tsoi
,
Viktor Tsoy
Filed under: creativity, kino, life the universe and everything, music
|
Comments
9
This is a quick post to highlight, for the statisticians among you, two tails of fame.
My pictures below show an informal but nervous event in which a few hundred people fought and crammed their way in to see Viktor Tsoi and Yuri Kasparyan play a few songs. Their fame was clandestine. The video at the end shows what had happened to them (as Kino) in four short but tumultuous years in the late stages of the Soviet empire. It's the difference between The Cavern and Shea Stadium, Russian style.
Things used to take a long time to set up in the Soviet Union. And that was as true of an underground concert as anything else. As I recall, there were a few technical problems before and during that 1986 concert; had there not been, I doubt I would have felt comfortable getting up and snapping. The artist is on the stage getting the unreliable equipment working, while the audience mills around after a very un-Soviet crush to get in. I don't know if anybody had to pay – I certainly didn't because Viktor and Yuri had invited me and the language-course crowd along as their guests.
The contrast with the later footage could not be more stark. There was a distinct absence of anything official in spring 1986, given how many people there were congregating in such an enclosed space. There's a polite restraint amongst the audience, as if they've come to a favourite author's signing session at the local bookstore. Nobody wants to embarrass themselves by looking too enthusiastic once through the door! But by 1990 a real hysteria has set in. As Viktor arrives for his last concert at Moscow's huge Luzhniki Grand Sports Arena*, just a couple of months prior to his death, the streets leading up to the Olympic stadium are lined with scores of Russian police.
A little translation for the video: the titles about halfway through, as a hand menacingly covers the lens, read "Luzhniki Grand Sports Arena 24 June 1990″ and then "The Last Concert of Viktor Tsoi".
Boy, would I fight to get into a room with them now!
*For soccer fans, the stadium is due to host the 2008 UEFA Champions League Final on May 21.
Donate and help me buy back my Fender ('About' tells you why)
Tags:
kino
,
Luzhniki
,
Shea Stadium
,
Soviet Union
,
The Cavern Club
,
tsoi
,
Viktor Tsoi
,
Viktor Tsoy
Filed under: black swans, celebrities, creativity, kino, life the universe and everything, music, olympics, stress
|
Comment
1
I hope that this'll be a first on the internet.
As previously reported, I sold a blonde Fender Telecaster to fund my 1986 language trip to Leningrad. How sensible of me! I came back with a huge weight of Russian poetry (books and records), iconography reference works, and some opera records — the glue in those record sleeves emitting some of the worst smells I've ever owned.
Oh, and I came back with lots of pictures of Viktor Tsoi, thanks to my Nikon FM and the fact that I'd loaded up with a decent amount of cheap, quality film courtesy of the geeks in the university Photography Society.
Well, there comes a time in every blog's gestation that it attempts to monetise, and here is mine. In a lot of other blogs you'll see the option to leave a tip, buy a coffee, a beer or a cocktail. I can take care of those on my own, thank-you. But what I really need is to get my Fender Telecaster back.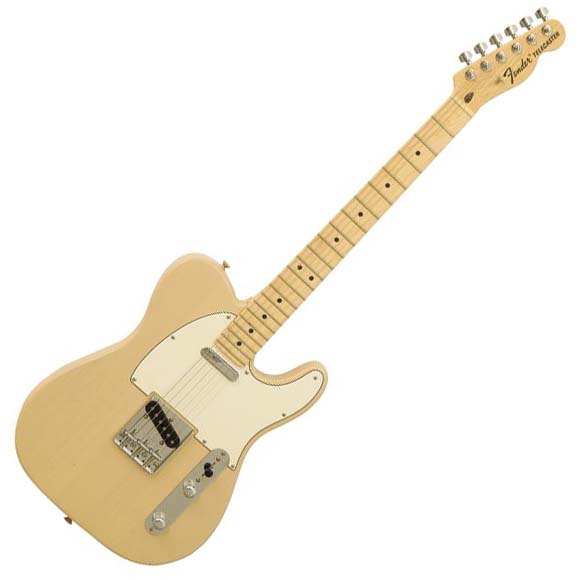 This is more than a simple loss. The guitar I sold in 1985-6 for £190 was an early '70s vintage maple-necked beauty, and quite possibly older, though definitely not pre-CBS (if you know what I mean).
Where I live, there is a problem for the middle-aged man, and it is a shop called Vintage & Rare Guitars. I'm finding genes are switching on that I thought I either did not contain or that were well under the control of some higher moral fibre. But I know myself too well. I also know that ownership of a Fender Telecaster is probably going to mean not playing it much. So, yes, this is an entirely materialistic vanity project. Rather than keep it to myself, like a sensible mid-lifer should do, I thought I'd share it and engage you all, my small readership, in my quiet, hopeful quest.
Crowdsourcing is the new new thing. And while I'm not expecting you, my readers, to give me anything, by six degrees of separation I think some of you might know someone who might know someone who knows a Russian hedge fund millionaire, metals/oil oligarch or football club owner of a similar age who would have been a Kino fan in his youth, who owes his non-linear wealth in no small part to the freedoms that Tsoy and friends struggled for. Or, better still, some young Russian who owns a search engine, assuming using such a term won't lose me friends or credibility

. If we can just prevail on their guilt for long enough to get their wallet out, they might toss a small sop into my PayPal begging hat that, for a little while, I'm going to embed in the posts and in the sidebar of the blog. It's an experiment, you know.
It's good to have an excuse to present an iconic image, and the Fender Telecaster (like my Nikon FM) is an iconic object. It was the first solid-bodied electric guitar. Launched in 1950-1 as the Broadcaster, it was the AK47 of the garage musician. When Chris Anderson talks in his book The Long Tail about the electric guitar democratising music for the pop revolution, and in effect randomising the path from musical obscurity to fame and success, I imagine it is the Telecaster more than any other guitar — even Fender's possibly more iconic Stratocaster — that he is thinking about.
Now, mine originally cost me £210, on which I made a loss. If I wander into Vintage & Rare Guitars today I can find one similar, although in rougher condition, for just short of £4,000. Ouch. If I indulge in a little fantasy and think mine was really a late '60s model (possible, though less likely) I'm out of pocket more than £6k; the one below sold recently from an advertised price of £6,850.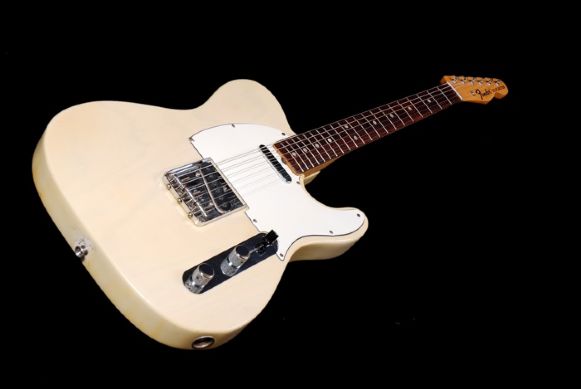 What's more, I made the mistake (due to lack of funds and too much homework) of not buying a real amp for the thing, which is why I never really got round to playing it much. Vintage & Rare have an extraordinary find which I must ask them about: a 1966 Fender Deluxe Reverb amp that has never been used, so the website says. As you can imagine, you have to inquire for the price on that one.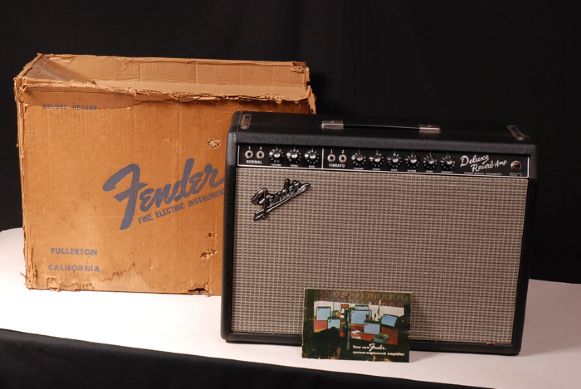 Well my current ambitions are somewhat more modest. The top pictured guitar can be had for less than £500. And I was surprised to learn that on a discount at my favourite tech store, Digital Village, a Standard Tele retails new for £275. That's less than they were when I was growing up, I think. (Don't worry, I know only too well that they are not the same.)
As anyone who has ever sent a cow or an African school or other gift through Oxfam etc will know, anchoring is important as a cognitive bias, so I'll start small:-
£279 buys a Standard Telecaster
£479 buys a Highway 1 Telecaster (top picture)
£549 buys a Vox AC-30 (but not the one below. Again, I could not dream of what that is worth.)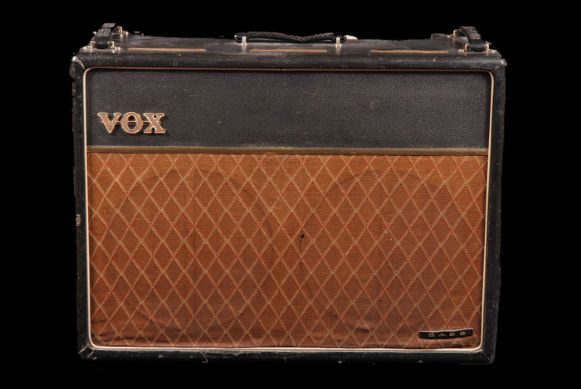 Of course, if you bought a Fender Telecaster in 1985-6 in Kettering for around £210 — blonde, white scratch plate with a slightly loose G-string — I'll give you £210 for it. Do the right thing, won't you?
I'm feeling rather guilty about this conspicuous begging, even though it happens to be my birthday today. Still, at least there are three links in this post to genuinely good causes. And you can't blame a guy for not wanting another set of G-clamps.
Photo credits: Top Digital Village Rest: Vintage and Rare Guitars
Donate and help me buy back my Fender ('About' tells you why)
Tags:
crowdsourcing
,
Fender
,
Fender-Telecaster
,
kino
,
music
,
Nikon FM
,
tsoi
,
Viktor Tsoy
,
Vintage & Rare Guitars
,
VOX AC-30
Filed under: behaviour, collaboration, creativity, kino, life the universe and everything, music, work-life balance, writing
|
Comments
11
This was the sign frequently displayed on numerous public buildings in the Soviet Union. You might have expected to visit a particular museum on your journey of a lifetime, but within the planned economy, things would just break without prior announcement or expectation. The excess need to control created all sorts of chaos.
Well, I'm a little bit offline with some technology problems of my own, so updates may be not as frequent or long as last week

. The man from Dell is coming today with a hard drive or two. Don't worry, everything (almost everything) is supposed to be well backed up so the Kino archive should be safe.
Back soon.
Donate and help me buy back my Fender ('About' tells you why)
Tags:
Dell
,
kino
,
Soviet Union
Filed under: failure, kino, life the universe and everything
|
Closed
---