Archive for the 'writing' Category
Tweet Given that there is an obesity epidemic, you might expect that when one of the world's leading science writers, Gary Taubes, addresses the subject — challenging thirty years of official dietary advice — it would get a lot of press coverage. That the book took five years full-time to write, and has a 60-page […]
Filed under: behaviour, illness and injury, journalism, nutrition, weight loss, what hacks off the hack?, writing
|
Comments
6
So, I was fretting about underdogs in the last post. This past weekend, the Sunday Times Magazine ran a long interview with Nassim Taleb in which he was described as "now the hottest thinker in the world", charging up to $60,000 per speaking engagement, with the great and good beating a path to his door — from the world's leading banks to NASA.
Interestingly, the interview by Bryan Appleyard included lunch and, naturally, had Nassim following Art De Vany's dietary prescriptions of evolutionary fitness. Well, some of my most loyal readers will have heard it here first.
For other reasons (and by accident) I found an old email pitch yesterday that I made in 2003 to a magazine on corporate governance; let's say this was during my ugly duckling phase:-
Also, I have an interview idea which you might be interested in. Have you heard of a book Fooled By Randomness by Nassim Nicholas Taleb–a maths professor and hedge fund trader from the US? He is in town in a few weeks and I thought I might try and get a hold of him. Although his background is in quantitative trading, he has some interesting things to say about luck and probability in a business context, and it has struck me that this could provide some interesting reflections from a corporate governance point of view. The underlying theme would be that over-remunerating senior executives is even more hazardous than we think if both success and failure may owe more to luck than judgement, backed up by a good dose of sound mathematics of course.

Let me know if you think it a bit too outlandish. My owns sense is that Taleb and others are leading market thinkers and their ideas will permeate downwards in due course.
I didn't get a commission.
Back in those days, even though Fooled By Randomness was a bestseller, you could still turn up at the now-disappeared Financial World Bookshop in Bishopsgate and hear Taleb talk for nothing to a small and select audience of besuited quants and the odd unshaven, head-scratching scribe. And you try and tell that to the young people of today — will they believe you? No.
Donate and help me buy back my Fender ('About' tells you why)
Tags:
art-de-vany
,
Bryan Appleyard
,
corporate governance
,
evolutionary fitness
,
Fooled-by-Randomness
,
Nassim-Taleb
,
Sunday Times
Filed under: black swans, book reviews, business, finance and markets, failure, journalism, latent talent, life the universe and everything, nutrition, sports, training, weight loss, what hacks off the hack?, what knackered the hack?, writing
|
Comment
1
The Economist this week has two stories back-to-back in its Science and Technology section on cognitive enhancement. Not surprisingly the first one, which is about the widespread use of cognition-enhancing drugs (such as Ritalin and Provigil) to help you pass exams or improve performance, and the expectation of more to come, has been given the greater attention by the wider press. It's a scare story about competition and cheating and raises the possibility of the need to test students as potential drug cheats. But The Economist takes a controversial tack in its editorial, likening this to "harmless" coffee and arguing it is a good thing.
It falls on deaf ears here because this is a week when I did not drink or eat any coffee, milk, wheat product, potato, rice or any refined carbohydrate excepting that contained in one bar of 85% cocoa chocolate. I drank no alcohol either. I've been doing this as a stricter enforcement of a paleo-style diet to help regulate my weight, but above all else to enhance cognition, and for longer-term preventative health. As far as I'm aware, it is working. With one or two qualifications. Those qualifications being a coincident virus that caused a migraine which lasted longer than I'd normally expect, prompting a little hypochondria and Googling for ideas about nutritional deficiency — to no avail.
The paleo-style diet (or lifestyle) is hard to sustain and I can tell you that it has been a lot harder in the short run than popping a few pills. But my argument with The Economist's view is that the brain is a complex system: don't mess with it if you don't need to. My own experience seems to suggest that I'm a little insulin-resistant, with diabetes in the family, so a lower-carb diet is likely to be beneficial.
But the second story in The Economist pairing owes more to my approach than the pill-popping. This other story describing research that social position can be detrimental to cognition has received no mainstream attention elsewhere, as far as Google can tell us. It has been, thus far, editorially cold-shouldered, and subordinated, and yet by far and away it is the more interesting story for self-experimenters, self-improvers, collaborationists, diversity specialists, managers, teachers, coaches and parents.
Pamela Smith and colleagues from Radboud University Nijmegen suspected that a lack of social power might reduce someone's ability to keep track of information and make plans to achieve goals in difficult and distracting circumstances. This seems like common sense, not least because I've seen a number of situations, for example, where even senior executives have lost confidence and status and then suffered a quite immediate impairment. I've even experienced it myself at significant moments. I once had to pitch for $30 million for a management buy-out having been booked into a shoddy lower-Manhattan hotel where the breakfast was served on paper plates. Not a good start to the day. The next day, for the next pitch, I moved to a different hotel and a waterside suite — ironically for much the same price.
The Economist says:-
To explore this theory, she (Dr Smith) carried out three tests. In the first, participants were divided at random into groups of superiors and subordinates. They were told that the superiors would direct and evaluate the subordinates and that this evaluation would determine the subordinates' payment for the experiment. Superiors were paid a fixed amount. The subordinates were then divided into two further groups: powerless and empowered. A sense of powerlessness was instilled, the researchers hoped, by having participants write for several minutes about a time when they were powerless or by asking them to unscramble sets of words including "obey", "subordinate" and so on to form sentences. The empowered, by contrast, were asked to write about when they had been on top, or to form sentences including "authority", "dominate" and similar words.
Not much, you might say, to induce a sense of inferiority or superiority when compared with the real-life stress of a domineering boss or other confidence-draining circumstance, but nevertheless enough to make an impact on several cognitive tasks:-
In all three tests Dr Smith found that low-power participants made 2-5% more errors than their high-power counterparts. She argues that these results were not caused by the low-power volunteers being less motivated, as they had the same financial incentive as the high-power volunteers to do well. Instead, she suspects that those lacking in power suffered adverse cognitive effects from that very lack, and thus had difficulty maintaining their focus on the tasks.
A common problem in evaluating how well someone is doing relative to their ability is the often-mentioned fundamental attribution error: a pretty universal cognitive bias where we will tend to ascribe another's failure in a task to their personality rather than their circumstances — largely because we will probably have more data about their personality than the circumstances. Conversely, we judge our own failures more kindly because we know what extenuates them.
What Pamela Smith's findings suggest is that when we are judging an individual for promotion, for example, it is quite possible that their performance will be transformed once they emerge from a subordinate position, and even more so if we have failed to motivate them properly. They may have been swimming hard against a tidal flow that we cannot see.
Of course, this applies from hiring manager to teacher, coach, and parent, and should require CEOs and other leaders to show a little more humility given the cognitive momentum their high status affords them.
While I love what the cognitive sciences are doing these days, I can't help but be reminded of the existing literature on these matters. This one evokes the first record I ever owned: Hans Christian Anderson's tale of The Ugly Duckling. And this YouTube rendering is not so different from the way I used to enjoy it nearly 40 years ago.
Take a look. And believe that you are a swan.
Donate and help me buy back my Fender ('About' tells you why)
Tags:
cognitive-biases
,
failure
,
nutrition
,
Pamela Smith
,
status
,
stress
Filed under: behaviour, business, finance and markets, coaching and teaching, competition and performance, creativity, endurance, failure, illness and injury, life the universe and everything, mood, music, nutrition, recovery, stress, weight loss, what knackered the hack?, writing
|
Comments
2
I hope that this'll be a first on the internet.
As previously reported, I sold a blonde Fender Telecaster to fund my 1986 language trip to Leningrad. How sensible of me! I came back with a huge weight of Russian poetry (books and records), iconography reference works, and some opera records — the glue in those record sleeves emitting some of the worst smells I've ever owned.
Oh, and I came back with lots of pictures of Viktor Tsoi, thanks to my Nikon FM and the fact that I'd loaded up with a decent amount of cheap, quality film courtesy of the geeks in the university Photography Society.
Well, there comes a time in every blog's gestation that it attempts to monetise, and here is mine. In a lot of other blogs you'll see the option to leave a tip, buy a coffee, a beer or a cocktail. I can take care of those on my own, thank-you. But what I really need is to get my Fender Telecaster back.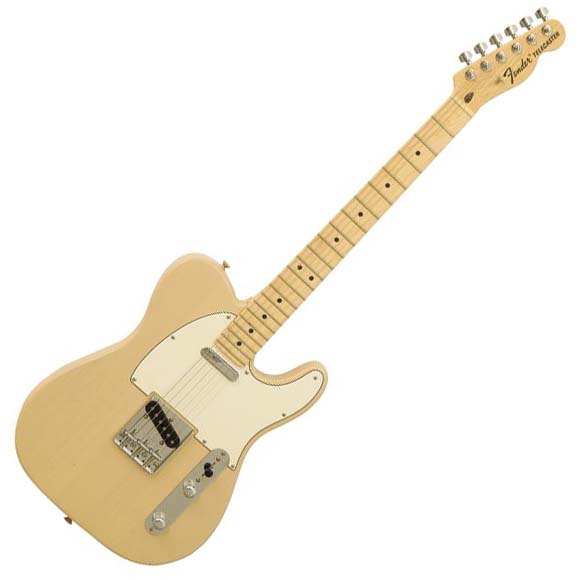 This is more than a simple loss. The guitar I sold in 1985-6 for £190 was an early '70s vintage maple-necked beauty, and quite possibly older, though definitely not pre-CBS (if you know what I mean).
Where I live, there is a problem for the middle-aged man, and it is a shop called Vintage & Rare Guitars. I'm finding genes are switching on that I thought I either did not contain or that were well under the control of some higher moral fibre. But I know myself too well. I also know that ownership of a Fender Telecaster is probably going to mean not playing it much. So, yes, this is an entirely materialistic vanity project. Rather than keep it to myself, like a sensible mid-lifer should do, I thought I'd share it and engage you all, my small readership, in my quiet, hopeful quest.
Crowdsourcing is the new new thing. And while I'm not expecting you, my readers, to give me anything, by six degrees of separation I think some of you might know someone who might know someone who knows a Russian hedge fund millionaire, metals/oil oligarch or football club owner of a similar age who would have been a Kino fan in his youth, who owes his non-linear wealth in no small part to the freedoms that Tsoy and friends struggled for. Or, better still, some young Russian who owns a search engine, assuming using such a term won't lose me friends or credibility

. If we can just prevail on their guilt for long enough to get their wallet out, they might toss a small sop into my PayPal begging hat that, for a little while, I'm going to embed in the posts and in the sidebar of the blog. It's an experiment, you know.
It's good to have an excuse to present an iconic image, and the Fender Telecaster (like my Nikon FM) is an iconic object. It was the first solid-bodied electric guitar. Launched in 1950-1 as the Broadcaster, it was the AK47 of the garage musician. When Chris Anderson talks in his book The Long Tail about the electric guitar democratising music for the pop revolution, and in effect randomising the path from musical obscurity to fame and success, I imagine it is the Telecaster more than any other guitar — even Fender's possibly more iconic Stratocaster — that he is thinking about.
Now, mine originally cost me £210, on which I made a loss. If I wander into Vintage & Rare Guitars today I can find one similar, although in rougher condition, for just short of £4,000. Ouch. If I indulge in a little fantasy and think mine was really a late '60s model (possible, though less likely) I'm out of pocket more than £6k; the one below sold recently from an advertised price of £6,850.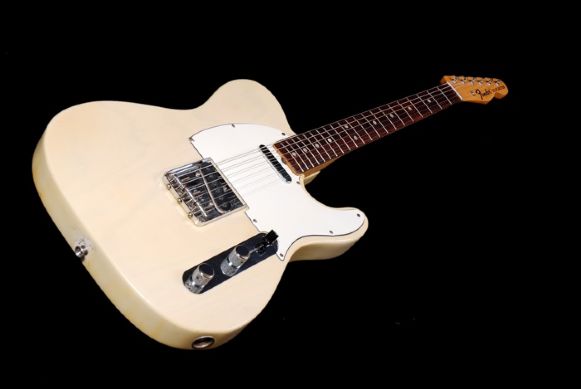 What's more, I made the mistake (due to lack of funds and too much homework) of not buying a real amp for the thing, which is why I never really got round to playing it much. Vintage & Rare have an extraordinary find which I must ask them about: a 1966 Fender Deluxe Reverb amp that has never been used, so the website says. As you can imagine, you have to inquire for the price on that one.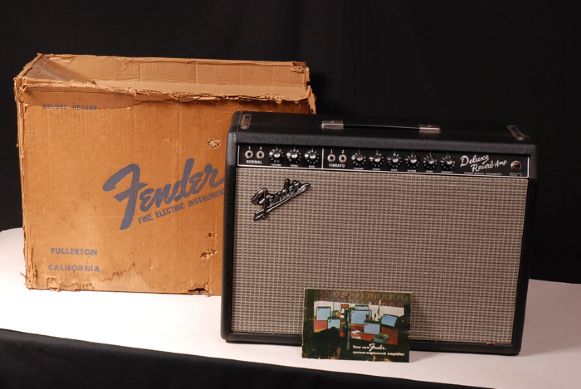 Well my current ambitions are somewhat more modest. The top pictured guitar can be had for less than £500. And I was surprised to learn that on a discount at my favourite tech store, Digital Village, a Standard Tele retails new for £275. That's less than they were when I was growing up, I think. (Don't worry, I know only too well that they are not the same.)
As anyone who has ever sent a cow or an African school or other gift through Oxfam etc will know, anchoring is important as a cognitive bias, so I'll start small:-
£279 buys a Standard Telecaster
£479 buys a Highway 1 Telecaster (top picture)
£549 buys a Vox AC-30 (but not the one below. Again, I could not dream of what that is worth.)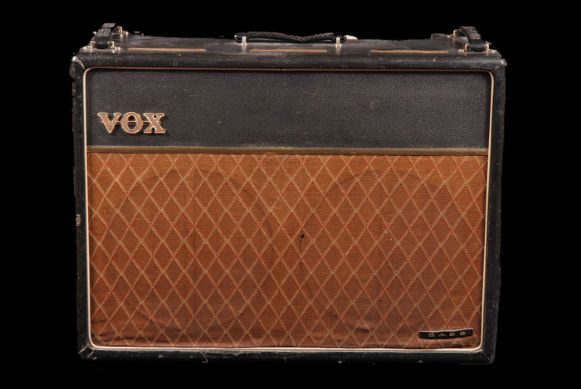 Of course, if you bought a Fender Telecaster in 1985-6 in Kettering for around £210 — blonde, white scratch plate with a slightly loose G-string — I'll give you £210 for it. Do the right thing, won't you?
I'm feeling rather guilty about this conspicuous begging, even though it happens to be my birthday today. Still, at least there are three links in this post to genuinely good causes. And you can't blame a guy for not wanting another set of G-clamps.
Photo credits: Top Digital Village Rest: Vintage and Rare Guitars
Donate and help me buy back my Fender ('About' tells you why)
Tags:
crowdsourcing
,
Fender
,
Fender-Telecaster
,
kino
,
music
,
Nikon FM
,
tsoi
,
Viktor Tsoy
,
Vintage & Rare Guitars
,
VOX AC-30
Filed under: behaviour, collaboration, creativity, kino, life the universe and everything, music, work-life balance, writing
|
Comments
11
The Knackered Hack office window looks out onto Solsbury Hill (or more precisely Little Solsbury) made famous by our local bard, one Peter Gabriel.
If you strip Gabriel's song down, it tells a story about options and decision-making, and a powerful one at that. It alludes to the turmoil the lead-singer of Genesis went through after he left that iconic band. He got out in 1975, just before punk arrived, though that was not his motive: more creative exhaustion, as I understand it (one of our broken things, you could say).
If you are my age, you'll know that admitting to liking Genesis as a teenager amounted to what kids these days call "social death." However, in our modern eclectic world, all the sins of the past are forgotten; my friend Andy (see Journey of a Lifetime) even went to the Led Zep concert, and he was a dyed-in-the-mohair punk, if ever there was one.
Solsbury Hill (Looking down on)
I doubt that the world of decision-making research is going to anoint Gabriel with any honorary degrees, and it's a long shot that he might be considered for a Nobel Prize in Economics. But why not? Perhaps he could share it jointly with Paul Simon, who did pioneering work in spreading the understanding of the confirmation bias through the song The Boxer, with what I consider one of the best lines in pop:-
Still, a man sees what he wants to see and disregards the rest"
But anyway, our options, and how we exercise them are really fundamental to success, or the avoidance of failure. So I was delighted when the Knackered Hackette's cousin, Greg, brought to my attention the following New York Times story on Dan Ariely's new book Predictably Irrational: The Hidden Forces That Shape Our Decisions, because it shows our aversion toward losing options — even when logic dictates that they will have no value to us. Ariely constructed a game to test how we respond to particular pay-offs. Players had to click on doors with rewards behind them:-
As each player went through the 100 allotted clicks, he could switch rooms to search for higher payoffs, but each switch used up a click to open the new door. The best strategy was to quickly check out the three rooms and settle in the one with the highest rewards.

Even after students got the hang of the game by practising it, they were flummoxed when a new visual feature was introduced. If they stayed out of any room, its door would start shrinking and eventually disappear.

They should have ignored those disappearing doors, but the students couldn't. They wasted so many clicks rushing back to reopen doors that their earnings dropped 15 percent. Even when the penalties for switching grew stiffer — besides losing a click, the players had to pay a cash fee — the students kept losing money by frantically keeping all their doors open.
According to the report, what seemed to motivate was not the desire for future flexibility, but the pain of watching a door close.
"Closing a door on an option is experienced as a loss, and people are willing to pay a price to avoid the emotion of loss," Dr. Ariely says. In the experiment, the price was easy to measure in lost cash. In life, the costs are less obvious — wasted time, missed opportunities. If you are afraid to drop any project at the office, you pay for it at home.
In my experience too, there is a lot of mental accounting that goes on just as the NYT says, and it takes real effort, or the words of a poet, to provide a consolidated view.
And because anywhere that the words diversity and complexity appear together Knackered Hack alerts go off, this is a treat for the weekend from a group called Hyannis Sound:-
Donate and help me buy back my Fender ('About' tells you why)
Tags:
behavioural-economics
,
Dan Ariely
,
diversity
,
Hyannis Sound
,
mental accounting
,
options
,
Paul Simon
,
Peter Gabriel
,
Solsbury Hill
,
The Boxer
Filed under: behaviour, celebrities, collaboration, competition and performance, creativity, endurance, failure, life the universe and everything, music, stress, work-life balance, writing
|
Comment
1
---