A Scottish doctor today is arguing for a tax on chocolate to tackle obesity and the concomitant rise in type II diabetes. Of course some, including myself, have been labouring under the impression that chocolate might just be good for you, and that this might explain certain cravings, assuming you are eating the very high cocoa solid variety. But an empirical test this morning confirmed that it is not the chocolate I crave but the sugar. I read somewhere on the internet that if you think you crave chocolate because of a nutritional deficiency you should try eating some pure cocoa. So I did just that. It took about a quarter of a teaspoon of Green & Black's Cocoa powder to convince me that it's the sugar in chocolate that I've been craving. I'm pretty good at acquiring tastes but cocoa is nothing on its own: it needs sugar. And all that sugar does, it seems, is boost your insulin levels and leave you wanting more when your blood sugar crashes again later. Chronically, this will kill you.
A few weeks ago, I finished reading The Diet Delusion by Gary Taubes. If he is correct, the book pictured (above) by John Yudkin is from the graveyard of nutritional science. Published in the US in 1973 for a cover price of $1.95, this copy of Sweet and Dangerous appears to have left a thrift store some time later — somehow riding a wave of inflation to sell for $2.75 — before hopping the Atlantic where it would have been acquired by my late mother-in-law from a UK charity shop for 40p. By this time its bubble had finally burst, and Yudkin's work is now well out of print. Were it not for the normal prevarication over getting rid of any books in the Knackered household, this battered edition might already have returned to second-hand bookstore oblivion; instead, it has been sitting on my desk for nearly nine months asking to be blogged about, reprieved by Taubes' mention.
According to Taubes, the hypothesis that sugar consumption could be a primary cause of heart disease and other chronic illnesses was being taken seriously in the research community in the early 1970s. But it was in competition with Ancel Keys' prevailing hypothesis that dietary fat was what mattered. This is what Taubes says:-
By the early 1970s, Keys's dietary-fat hypothesis of heart disease, despite the ambiguity of the evidence, was already being taught in textbooks and in medical schools as most likely true. After Yudkin retired in 1971, his hypothesis effectively retired with him. His university replaced him (at Queen Elizabeth College London) with Stewart Truswell, a South African Nutritionist who was among the earliest to insist publicly that Keys's fat theory of heart disease was assuredly correct and that it was time to move on  to modifying the diets of the public at large accordingly.
Yudkin became a figure of ridicule, and further research into the sugar and refined carbohydrate hypothesis was avoided by those who knew what was good for them professionally, so says Taubes.
Taubes draws out just how dramatic has been the increase in our refined sugar consumption over the past two centuries, suggesting that Yudkin was right to be more concerned about sugar metabolism:-
But the greatest single change in the American diet was in fact the spectacular increase in sugar consumption from the mid-nineteenth century onward, from less than 15 pounds a person yearly in the 1830s to 100 pounds by the 1920s and 150 pounds (including high fructose corn syrup) by the end of the century.
A fuller review and more mentions of Taubes's book will arrive in due course. Just to say that I've been wondering whether it might be the most important book I've ever read. The paperback edition is now out in the UK.
Donate and help me buy back my Fender ('About' tells you why)
Tags:
Ancel Keys
,
chocolate tax
,
David Walker
,
diet
,
Gary Taubes
,
John Yudkin
,
low-carb
,
nutrition
,
obesity
,
sugar
Filed under: book reviews, failure, illness and injury, life the universe and everything, nutrition, weight loss, what hacks off the hack?
|
Comments
5
This preoccupation with refined carbohydrates and their exclusion from diet may look odd, but the evidence confirming the significance of removing or moderating their intake continues to mount. Nature, via Science Daily, has published research from Dr Zane Andrews of Monash University (and others) showing that appetite-control cells are damaged over time, with carbohydrates and sugars playing an important part in that damage process:-
Dr Andrews found that appetite-suppressing cells are attacked by free radicals after eating and said the degeneration is more significant following meals rich in carbohydrates and sugars.

'The more carbs and sugars you eat, the more your appetite-control cells are damaged, and potentially you consume more,' Dr Andrews said.
Interestingly, the effects start to occur from early adulthood:-
'People in the age group of 25 to 50 are most at risk. The neurons that tell people in the crucial age range not to over-eat are being killed-off…

…A diet rich in carbohydrate and sugar that has become more and more prevalent in modern societies over the last 20-30 years has placed so much strain on our bodies that it's leading to premature cell deterioration,' Dr Andrews said.
Full Nature abstract here. Thanks to Jess for the pointer and bunchofpants for the photo.
Donate and help me buy back my Fender ('About' tells you why)
Tags:
appetite
,
diet
,
low-carb
,
obesity
,
paleo-diet
,
Zane_Andrews
Filed under: illness and injury, life the universe and everything, nutrition, stress, weight loss
|
Comments
17
I thought I should point you in the direction of a new anthology of blog posts, written by some of the leading online proponents of ancestral fitness. It'll soon be available at www.ancestralfitness.com and will make the ideal gift for the Neanderthal in your life in need of a little self-improvement.
For those unfamiliar with the concept of ancestral fitness, it describes a lifestyle philosophy which attempts to incorporate diet and exercise regimes consistent with our evolutionary biology. That translates as a diet avoiding "easy" carbs, and exercise revolving around high-intensity workouts. There's more to it than that, naturally.
Of course, top of the list of contributors is Professor Art De Vany. But why they roped in the last guy is anybody's guess. I bet he's pleased to be in such illustrious company.
Donate and help me buy back my Fender ('About' tells you why)
Tags:
Ancestral Fitness
,
art-de-vany
,
diet
,
evolutionary fitness
,
evolutionary-biology
,
exercise
,
Fractal Press
Filed under: book reviews, coaching and teaching, collaboration, competition and performance, diversity, endurance, life the universe and everything, nutrition, training, weight loss, work-life balance, writing
|
Comments
5
Tweet Given that there is an obesity epidemic, you might expect that when one of the world's leading science writers, Gary Taubes, addresses the subject — challenging thirty years of official dietary advice — it would get a lot of press coverage. That the book took five years full-time to write, and has a 60-page […]
Filed under: behaviour, illness and injury, journalism, nutrition, weight loss, what hacks off the hack?, writing
|
Comments
6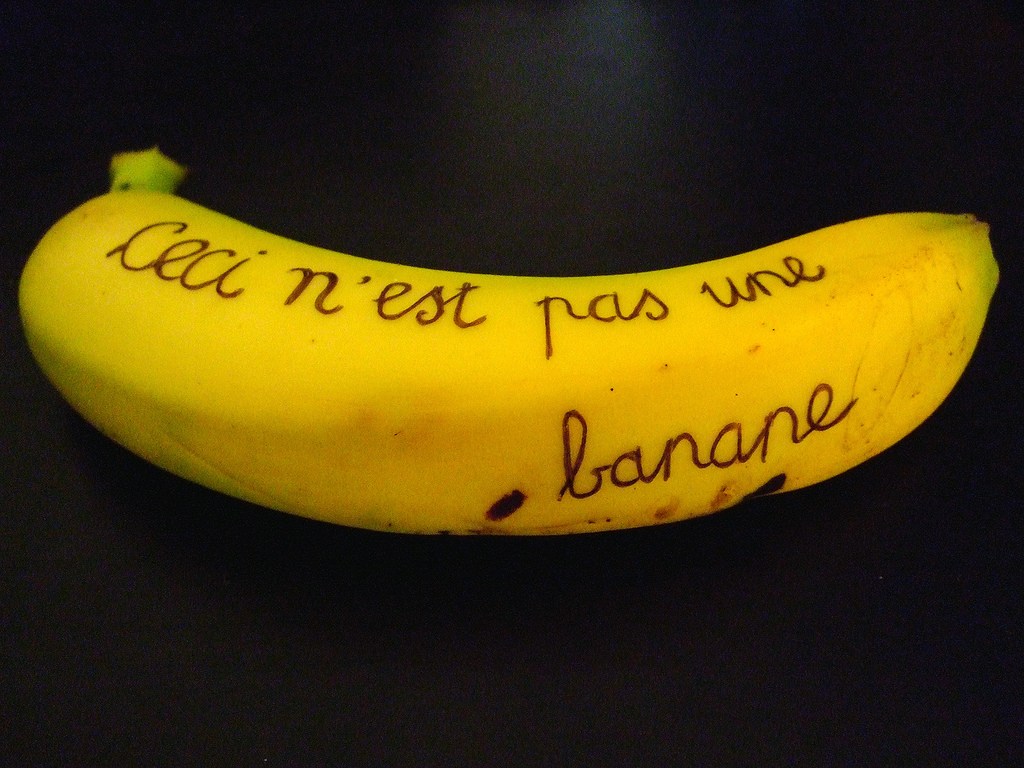 Bonking. It's not such a good idea to mention this in polite company, unless you're amongst cyclists. You'll find that "bonking" means something quite different to these athletes. Whilst for most of us (in the correct circumstances) the idea of "a bonk" would normally be welcomed, for the cyclist it's something to be avoided.
I used to understand "the bonk" as a sensation felt by a competitor towards the end of a Tour de France stage, where all the glycogen or fuel stores in their muscles has been exhausted. They've hit what marathoners call "the wall". They are basically out of gas*.
For many years I commuted by bike between Twickenham (in West London) and Fleet Street. I would ride hard and fast. I knew nothing about modulating effort or recovery. And this intensity of a monotonous daily activity, I now understand, led to overtraining syndrome.
On occasions I'd cycle home late in the evening, perhaps delayed by a transatlantic conference call. I'd have eaten a chocolate bar (usually Snickers) earlier in the afternoon. By halfway, where I crossed the Thames at Putney Bridge (the famous start of the Boat Race) I was in an unexplained state of collapse, as if I had rowed stroke to the Mortlake finish for the Oxford eight. My head was light, my legs were leaden, like I was pedaling through treacle. Ready to faint, I'd dash to the nearest gas station and stuff my face with potato chips*.
I used to joke that these episodes were "the bonk", thinking that I was probably misusing the term. Because how could 6 miles pretty much on the flat equate to a professional stage over the French Alps? However, while reading Art De Vany's blog only a few weeks ago, I saw the term "bonk" applied to just such a modest implosion, and it gave me pause. It seemed to be saying something about my metabolism which confirmed a growing intuition that I had been, was, or was becoming, somewhat insulin-resistant.
The really bad part of all this is that there are a lot of high insulin people out there who can "bonk" from low blood sugar if they don't get their carb hit. And then after the hit wears off, they may "bonk" again. They may be driving when this happens and are easily angered and lose concentration. They can be a danger to themselves and others when this happens. I would bet a fair number of auto accidents could be traced to blood glucose/insulin surges."
And when you're on a bike, you don't want to meet those people coming the other way.
So, since Christmas I've been trying to apply De Vany's paleo diet strictures (which have informed some of my thinking for a while now) with much greater observance. The effects on my current health — as far as I can determine — have been tangible, and arguably dramatic.
Way back in those glorious days when I used to dash home on my hand-built pillar-box red Condor racing bike, with its 27 gleaming Campagnolo gears (see below) I figured out a strategy to see off the bonk.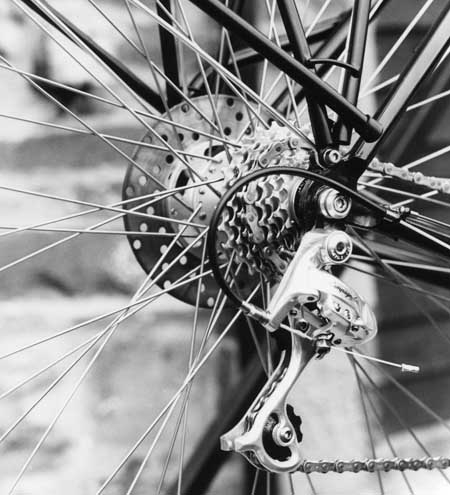 I called it "bringing the banana forward". This terminology caused much mirth among my Canadian in-laws at the time. But I'd realised one thing about diet through this experience: the mid-afternoon Snickers bar was the principal cause of this strange loss of fuel-supply by late evening. I cut that out and ate a banana just before leaving the office instead. But that did not immediately do the trick. I guessed this was because, depending on how ripe a banana is, it can break down into sugars quite slowly. Timing the banana became an obsessive-compulsive ritual ahead of my evening departure. I eventually solved the problem by eating the banana a little earlier – i.e. bringing the banana forward.
Now, what De Vany's blog was describing was in the context of hypoglycaemic episodes. The essence of much of this is that you don't have to be diagnosed diabetic to experience wild swings in energy, attention, and perhaps even consciousness. In short, too many carbs at the wrong time can drive you bananas.
* I have self-consciously americanized this post, so apologies to all my British readers who expected to see the words "petroleum spirit" and "crisps".
Photo credits: banana -eko- , campag: knackeredhack
Donate and help me buy back my Fender ('About' tells you why)
Tags:
art-de-vany
,
cycling
,
diabetes
,
diet
,
hypoglycaemia
,
insulin resistance
,
overtraining
,
paleo-diet
,
training
Filed under: behaviour, competition and performance, endurance, failure, illness and injury, life the universe and everything, mood, nutrition, recovery, sports, stress, training, weight loss, what knackered the hack?, work-life balance
|
Comments
8
---