I've been interested in the concept of athletic injury — why it happens and how to avoid it — since my early attempts at distance running went wrong. My failure to properly manage the progression from half- to full-marathon training scuppered my enjoyment at the full distance and cost me no small amount of time, money and pain at the physio clinic.
Last year I asked the London Marathon folks how many places they allocate each year, and how many drop out before the day, but answer came there none. Many runners, I'm sure, tough it out on inadequate training and recovery, just as I did in 2005, with a virus or other illness that seems marginal in the context of the joy of getting a place in this massive mobile folk festival, or the sense of obligation to one's sponsors. The latter, of course, is very powerful.
But during all my middle-aged attempts at higher fitness, I think the most interesting concept I've come across appeared just the other day in the sports science newsletter Peak Performance:-
There is a price to be paid for developing specific robustness, and it goes some way to explaining how highly trained athletes can still be susceptible to injury. As training and strength progress we become increasingly adapted to the stimulus our body expects. However, high levels of adaptation to a familiar stress may conversely leave you potentially fragile to an unexpected stress. And as the highly adaptable and complex being that you are, it is often tiny unexpected stresses that may prove catastrophic. This is referred to as the robustness-fragility trade-off.
The concept is new to me, but presumably it will not be to those familiar with complex systems, be they biological or technological. I'm guessing here that it should also resonate in the workplace, school, the home and even the family. The more we become good at the specific skill, task, business or market orientation, the more vulnerable perhaps we are to some not entirely distant butterfly-wing flap – the tooth that cracks while biting on nothing more than a lettuce leaf.
Well, I've heard in business the suggestion that the big non-linearities are kind of unavoidable, and that their impact will be evenly distributed, so there is not much competitive advantage in laying down tools and tinkering in some other less defined direction, which is what the Peak Performance article advocates for physiological purposes.
I think they are telling us to do a bit more than just cross-training, the benefits of which are well-documented, but try and incorporate a range of movements into your life and workouts. For example, the article recommends introducing a "bandwidth of variability" in the way we run or exercise, and do things that challenge our coordination.
For runners (which is mostly where my interests lie) exercises like skipping and even hopscotch are recommended. It seems a far cry from what we conceive of as the serious business of piling on the miles.
Perhaps a bit more corporate hopscotch, and some of our currently endangered institutions might now be looking a little less vulnerable? But I doubt the stock analysts would be able to reduce it to a metric for discussion, so it is only through the wisdom of failure that most managers are likely to allocate any time or resources to such a pursuit.
The difficulty is that we prefer to focus on the task in hand and see ourselves progress directly at the sport or discipline in which we will be measured. The greater discipline required to step back and spend a little bit of time filling in the gaps seems to come at the cost of specific progress on that road to greater robustness in our chosen sport or business endeavour. That less-travelled training road is also likely to leave us feeling that we are falling behind our colleagues or competitors.
For example, if the choice exists between dropping some miles on the training path and some core stability training, the closer to an event the more likely that non sport-specific activity is going to be foregone if there is some other pressing work or family responsibility.
Very early readers of the Knackered Hack will recall my focus on rugby player Jonny Wilkinson's return to competitive sport, and his own comments on the mismanagement of his early training regime.
Up to now I have perhaps not had the strength to make these tough decisions because I always believed the toughest decision was to stay on the field and "tough it out" for an extra hour or so. The tough decisions for me now are about getting the most out of my training while still being able to rest and recuperate for the weekend's game. I still train numerous times every day but I try now to train better and smarter, which does not necessarily always mean longer.
It is for this reason that, rather than focus on a specific event goal like the marathon, my training approach is now holistic, trying to put together some of the things I've learned over the past several years. This may mean a slower, more varied route to robustness. All that said, my opinion of my current regime is that it is still too monotonous. So, inspired by Peak Performance, I will be ringing the changes in the coming weeks with weights, tennis, badminton, skipping, basketball, and maybe even some hopscotch (corporate and otherwise).
Donate and help me buy back my Fender ('About' tells you why)
Tags:
cross-training
,
exercise
,
Jonny-Wilkinson
,
Peak Performance
,
recovery
,
resilience
,
training
Filed under: coaching and teaching, competition and performance, endurance, failure, illness and injury, life the universe and everything, recovery, training, what knackered the hack?
|
Comments
2
Twitter showed its worth when @ryansholin announced (at least, it was news to me in landlocked Bath) that Maverick's – the annual big wave surfing event in Santa Cruz, Northern California — was convening this past weekend. The organisers called it last minute on Friday. All the young dudes rushed in to catch the notoriously huge Pacific west-by-north-west swell on Saturday.
Ryan, who blogs on the changing face of journalism, works for used to work for the Santa Cruz Sentinel, but recently moved to GateHouse Media, a large publisher of highly local print and online publications. Maverick's is in his back yard. He pointed us to the Maverick's website, where I spent enough time looking at 2006 wipeouts (see below) to end up with a headache. It didn't take long.
Just in case you think I'm suffering from apostrophe failure, "Maverick's" is short for "Maverick's Point" — Maverick being a white-haired German Shepherd dog whose human surfing companion was reputedly one of the first to try the giant waves near Half Moon Bay back in the '60s. The dog tried to swim out to join his surfing buddy, but the conditions were too treacherous and he had to be tied to the car bumper instead for his own safety.
Surfing heaven, sailing hell
I could not have cared less about surfing a few months ago. I'd seen crazy folks surfing mid-winter in Cornwall, desperately seeking even the tiniest waves in full wet-suits, while I stood (marginally less frozen and windswept) safely on shore. British surfing culture, such as I imagined it, left me cold; old surf-bum cliché mashed up with the with teenage surf fashion — who needed it?
It wasn't that I didn't have an affinity for the sea. I spent my twenties sailing a yacht most weekends and studying navigation on Tuesday evenings at night school in very non-coastal Parliament Hill, North London. I'm qualified as a Royal Yachting Association coastal skipper, hold the obligatory VHF radio operator's licence, and can confirm that yachting in the home waters of the UK is indeed like standing in a cold shower tearing up £20 notes. Who needs that either, frankly?
Crucially, though, for a yachtsman, the place where land and sea meet when the wind is blowing onshore is a no-go area. The lea shore that is surfing heaven is the sailor's total nightmare.
But last summer in Devon, my aversion to surfing changed. It was so wet on land in August that, having been rained on solidly in our camp site for several days, we thought we might just as well embrace our dampness and at least add the wind-protective qualities of neoprene. Courtesy of Loose-fit in Braunton (the world's first carbon-neutral surf shop, they assure me), we invested in some state-of the-art suits and plunged into the foam at Saunton Sands, encouraged by the Loose-fit slogan: "Hang Loose in the Juice." We were only on trashy bodyboards, purchased at the beach-side store, but it was surprisingly exhilarating. It transformed a holiday that would have otherwise been a washout.
Flush-through
As a non-scientist, what intrigues me about surfing and sailing, particularly when it comes to understanding and managing risk, is that they embrace and expand your knowledge of the non-linear. For instance, the Beaufort Scale for wind strength (which yachtsmen must learn to determine how much sail to carry, and what course to chart, and whether to go out at all) goes from 1 through to hurricane 12. But clearly a hurricane is not just twice as strong as Force 6; in fact, it's at least three times the wind strength, and produces more than 4.5 times the wave size.
When I did a search of Art De Vany's blog, as I'm wont to do when I want to understand something complex, it immediately threw up the insight that surfing is what de Vany describes as a "power law" activity. And that was what struck me when a large wave unexpectedly up-ended me (not for the last time), and I experienced the sensation that surfers call "flush-through" or "wash-thru": when the ocean breaches the sea-defence that is your wet-suit's collar and your nether regions get flooded with icy cold water, rendering you a human washing machine on a particularly vigorous rinse cycle.
Now, Ryan, at Invisible Inkling, talks a lot about the wave of change that is causing journalists and publishers to experience some of that metaphorical cullion-tightening wash-thru too. He urges journalists to re-skill, get blogging, Twittering and exploring social networks. Because newspaper circulations are falling, and revenue models that can guarantee the future of serious news-gathering are so far proving highly elusive.
Riding the wave
Putting these two things together reminded me of my own youthful Jeremiah pronouncements and specifically a now somewhat banal — but nonetheless prescient — observation I'd made in a meeting in 75 Wall Street way back in 1996, when I was London bureau chief for Knight-Ridder, and the idea of monopolising the Internets was just a twinkle in the young eyes of two 23-year-olds called Page and Brin.
I'd been summoned for meetings there with my fellow news managers to strategise the recovery of the Knight-Ridder international newswire that had spent several months passing through the uncertainty of an auction before being acquired from the Miami-based newspaper company (then still a thriving independent entity as one of the two largest publishers in the US) by venture capitalists.
I forget how many staff we lost precisely, but we were at least fully decimated. Fearful of acquisition by a competitor and enforced redundancy, so many had left seeking greater security, often with said competitors.
Private equity firm Welsh Carsen Anderson & Stowe, the firm that had bought us, had a bold strategy to overturn Reuters, Dow Jones-Telerate, and the emergent Bloomberg, and capitalize on a wave of financial market disintermediation by being the first company in the financial information industry to apply internet protocol. They acquired a bunch of information companies, ripped out their proprietary networks and technologies, and introduced standards.
WCAS already owned what it claimed was the world's largest private intranet, contested only at that time by Hewlett Packard. After buying us, WCAS tried to buy that doyenne of early internet adopters, Compuserve, too. They had the blessing of — and not a small amount of investment from — the world's largest banks and pension funds. At one point Tour de France winner Lance Armstrong was our official spokesman. Continue reading 'the maverick's story'
Donate and help me buy back my Fender ('About' tells you why)
Tags:
art-de-vany
,
collaboration
,
EMI
,
failure
,
Gerd-Gigerenzer
,
hubris
,
Jeff Clark
,
journalism
,
Knight-Ridder
,
Larry Page
,
luck
,
Mark Foo
,
Maverick's
,
music
,
Northern-Rock
,
recovery
,
sailing
,
Sergey Brin
,
surfing
,
Terra Firma
Filed under: behaviour, black swans, business, finance and markets, collaboration, competition and performance, endurance, failure, journalism, life the universe and everything, music, recovery, sports, what hacks off the hack?, what knackered the hack?
|
Comments
3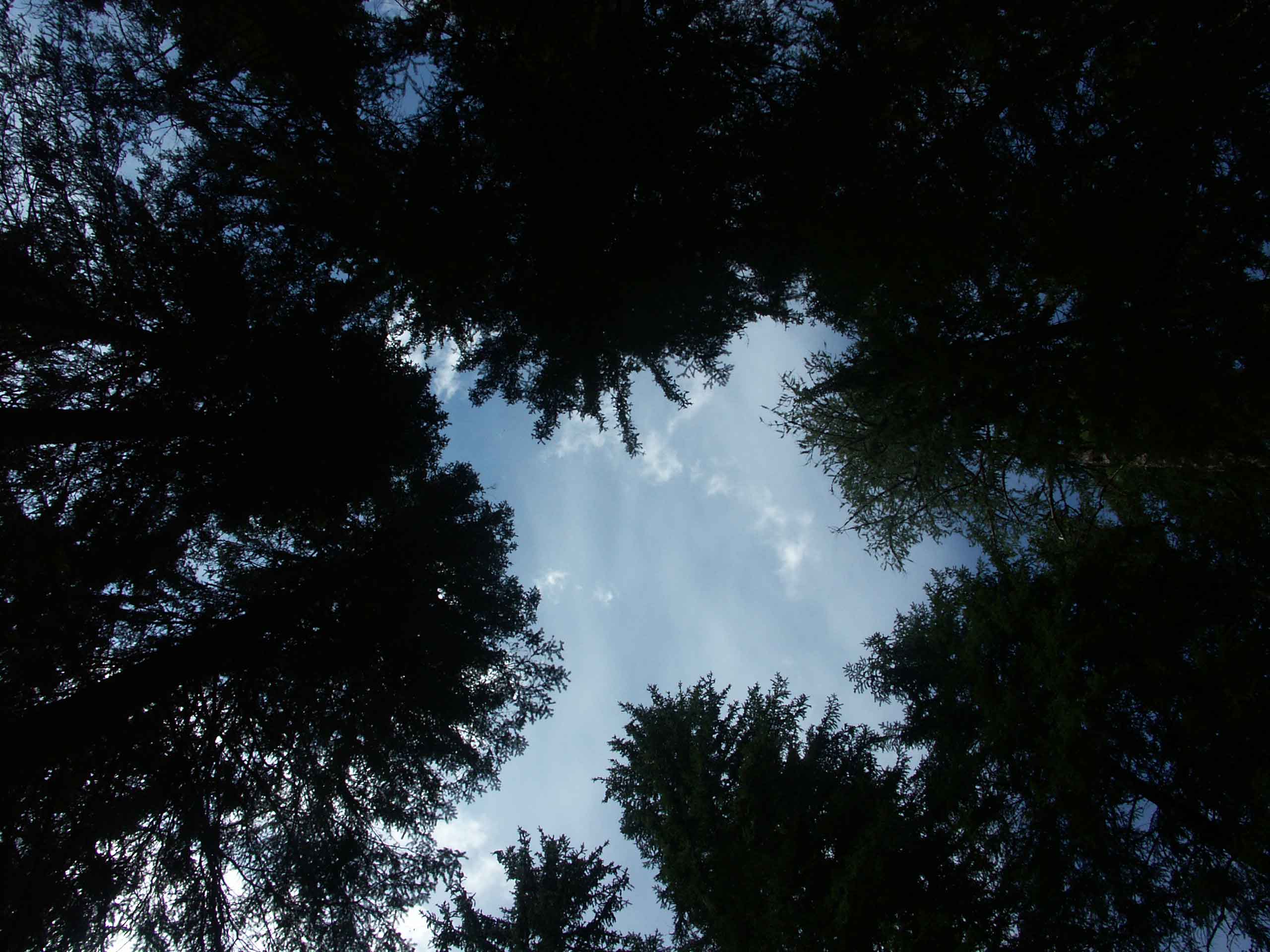 In a moment of exuberance some weeks ago, I floated the idea of Fractal Friday. I got a bit self-conscious subsequently because Andrew Gelman in this post joked that fractals are so '80s. I can't have been paying attention in class.
Anyway, this picture fell out of its folder during a trawl for happy memories on the hard drive yesterday. It was taken last year in the Chamonix Valley, where fractals abound.
Related Posts:-
fractal mafia and the roman doctor
Donate and help me buy back my Fender ('About' tells you why)
Tags:
andrew-gelman
,
creativity
,
fractals
,
life-the-universe-and-everything
,
mood
,
recovery
,
work-life balance
Filed under: creativity, life the universe and everything, mood, recovery, work-life balance
|
Comment
1
Rather guiltily I was nursing a sense of schadenfreude when England were 2-0 behind against Croatia on Wednesday. And I was not at all anxious ahead of the earlier Israel v Russia match, which Russia had to lose (apparently unlikely, but it did happen) for England to stand a chance of qualifying for the 2008 European Championships (ie by beating Croatia). So England are out, and the manager Steve McClaren has been kicked into touch.
I don't follow football so closely to judge whether this a fair comment on McClaren, and wish him no ill. In any event, as the Croatia game wore on, my nationalism was asserting itself, hoping for a reversal of the reversal. It came and went, England clawed back two goals and all too inevitably, it seemed, conceded a third.
But the reason for my mixed emotions was that I was secretly hoping that if McClaren went, the job would go to Aston Villa manager Martin O'Neill, even though he's ruled himself out today, it appears. The reason for my enthusiasm was simple. He once quoted William Goldman's famous line: Continue reading 'nobody knows anything (football version)'
Donate and help me buy back my Fender ('About' tells you why)
Tags:
-finance-and-markets
,
art-de-vany
,
behaviour
,
behavioural-economics
,
business
,
coaching-and-teaching
,
competition-and-performance
,
creativity
,
failure
,
illness-and-injury
,
latent talent
,
life-the-universe-and-everything
,
recovery
,
sports
,
writing
Filed under: behaviour, business, finance and markets, coaching and teaching, competition and performance, creativity, failure, illness and injury, latent talent, life the universe and everything, recovery, sports, writing
|
Comment
1
Tweet Today was National Apple Day in the UK, and at the Bath Farmers' Market yesterday the enterprising folk put on an enormous display of 249 varieties. Campaigners complain that supermarkets stock just a few, and this means that a good many varieties are dying out. Those apples that are surviving tend to be those […]
Filed under: nutrition, recovery, weight loss, work-life balance
|
Comments
2
---